817. Piston expander, patented July 14, 1942,
number
2,289,941.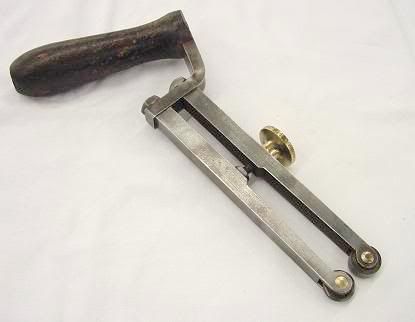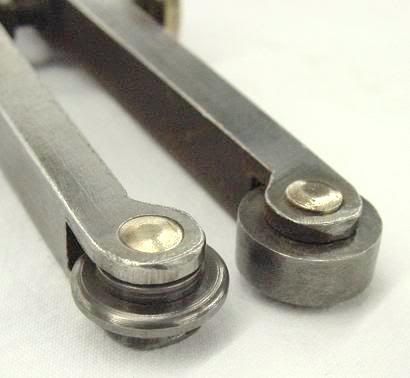 818. Axe display stand for a hardware store.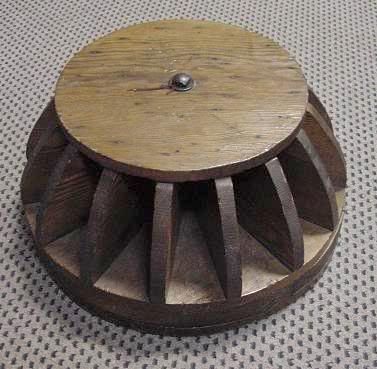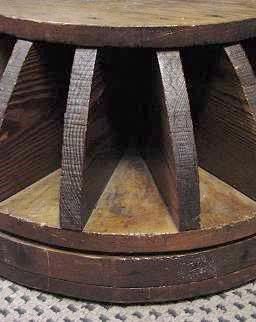 819. Fencing mask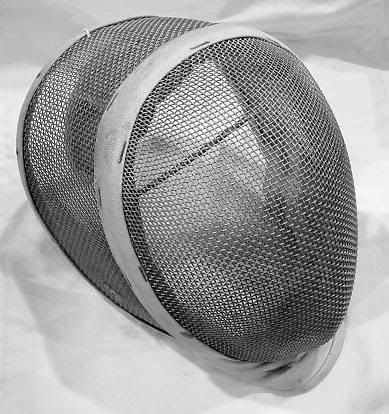 820. Bracket for glass insulators, mounts on a pole or building.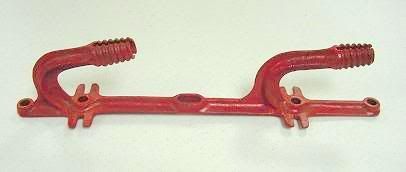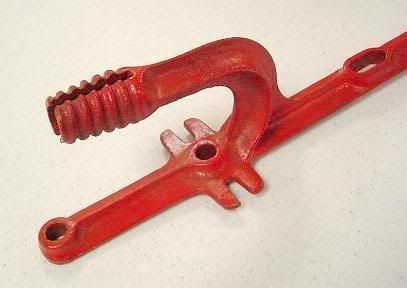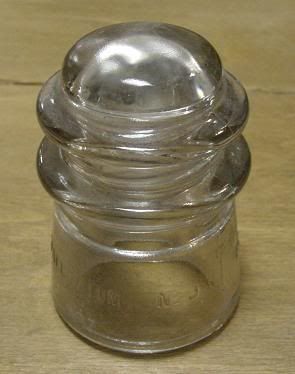 821.
Nellis hay harpoon
, some hay bales could weigh as much as five hundred pounds, these harpoons were used along with some rope and pulleys to get the bales up to the loft.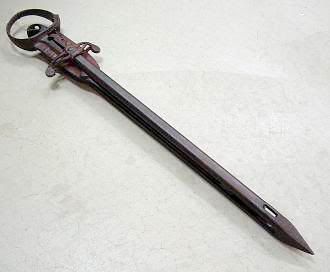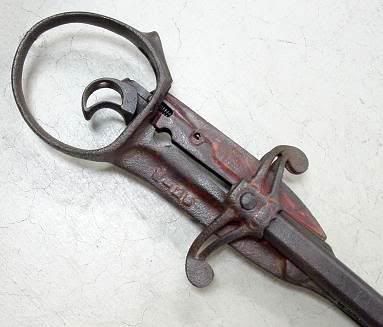 Pulling the trigger releases the two points near the end, if it's pulled once again they are retracted: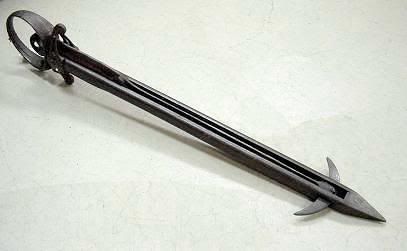 822. Fender or bumper for a small boat such as a
St. Lawrence skiff
, hung over the side when paddled out to keep the boat from hitting against objects.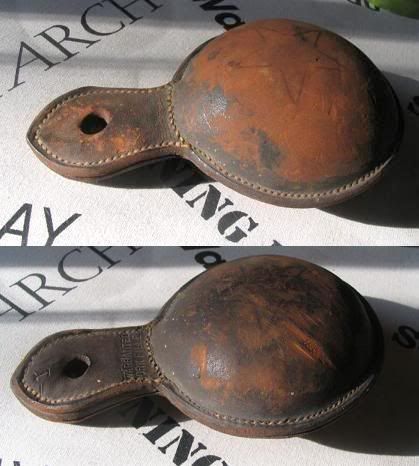 Thanks to the
Antique Boat Museum
for helping to solve this one and for sending this photo of several from their collection: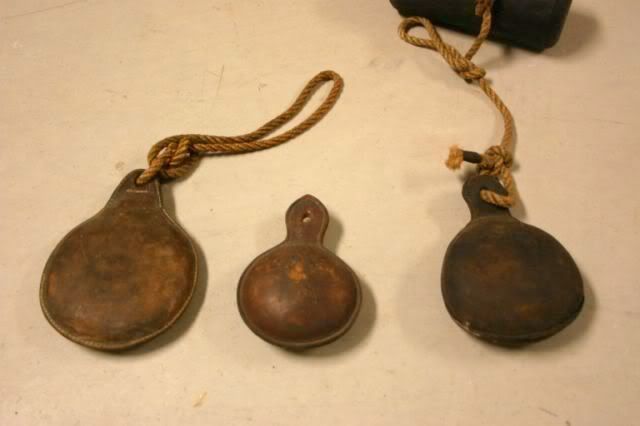 Last week's set is seen below,
click here
to view the entire post: